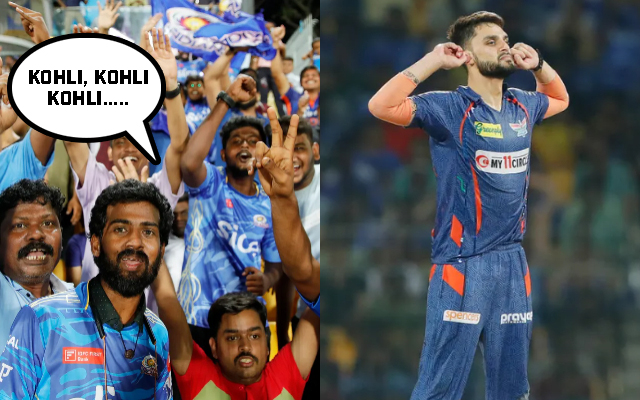 The Naveen-Ul-Haq-Virat Kohli saga has taken up to a new level as other people are also getting involved in it. Last night, after LSG's loss against MI, Sandeep Warrier and Vishnu Vinod put on a post and took a dig at Naveen-Ul-Haq. Although, they deleted the post after sometime, by the time being it had went viral on social media.
Here is the post from Sandeep Warrier on Instagram: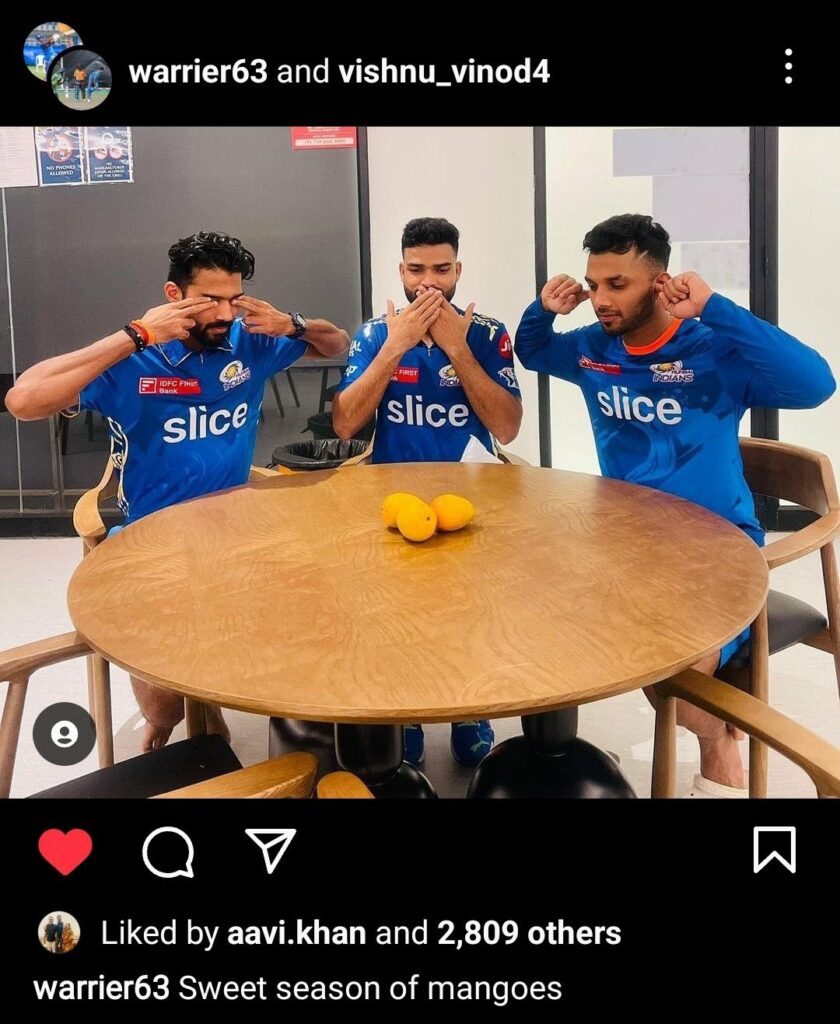 Many others have also got into the scenario of Naveen-Ul-Haq and Virat Kohli. Pages like Zomato have also taken a dig on Naveen-Ul-Haq after their loss against Mumbai Indians.
During the press conference, a reporter asked Naveen-ul-Haq on how takes on the Kohli chants while him fielding in the boundary ropes.
Naveen Ul Haq replied "I enjoy it. I like everyone in the ground chanting his (Virat Kohli) name or any other player's name. It gives me passion to play well for my team."
Naveen Ul Haq also heaped praise for the LSG mentor Gautam Gambhir. He said, 'Gautam Gambhir has been a legend for India, he has huge respect in India. He has given so much to Indian cricket. As a mentor, as a coach, as a legend of cricket, I respect him a lot and have learnt so many things from him.'
Last Updated on May 25, 2023