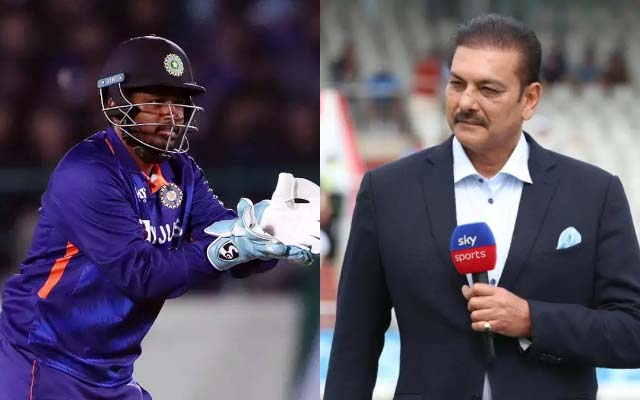 Former world cup winners and cricket experts have proposed a solution to India's middle-order challenge, asserting that a backup keeper is unnecessary, considering the possibility of the absence of both Shreyas Iyer and KL Rahul.
As the ICC World Cup 2023 edges closer, the debate over India's requirement for a backup wicketkeeper gains traction. Conventionally, every participating team boasts a couple of stumpers, yet India's predicament differs. Wrestling to strike equilibrium and withholding the yet-to-be-disclosed final 15, the hosts confront the void left by KL Rahul, Rishabh Pant, and Shreyas Iyer.
The absence of these pivotal players has presented the selection committee with the arduous task of assembling a formidable team for the upcoming tournament.
Pant's ongoing recovery from a car crash last year has sidelined him. Regarding the other two players, they have commenced with practice matches, leaving their performance and subsequent evaluation by the selectors to determine their fate in the upcoming player selection process.
Former cricket champions with World Cup victories under their belt have put forward a potential resolution to this enigma, taking into account the hypothetical absence of Iyer and Rahul. During an appearance on the Star Sports program "Selection Day," former coach Ravi Shastri shared his perspective that if Ishan Kishan were to join Rohit Sharma as the opening duo, Suraykumar Yadav could take charge in the middle-order alongside Tilak Varma, implying that initiating Varma's debut wouldn't be unfavorable.
Echoing Shastri's proposal, ex-selector Sandeep Patil stated, "100 percent [if India should consider handing a debut to Tilak Varma?]. I will go with Tilak Varma and Suryakumar Yadav. Who will be in the playing XI, can be decided after looking at the opposition."
Responding to the query about the potential challenge of accommodating a backup keeper when Suryakumar and Tilak hold the middle order, the 1983 World Cup winner expressed, "I don't think a backup keeper is necessary because the tournament will be at home. And if something happens to Ishan Kishan, fingers crossed, then we can get Sanju Samson overnight to any place."
Tilak Varma's impressive T20I debut against West Indies had seen him finish as the series' second-highest run-scorer with 173 runs. All participants, including ex-chief selector MSK Prasad, reached a consensus on including Tilak in the World Cup squad.
Last Updated on August 17, 2023