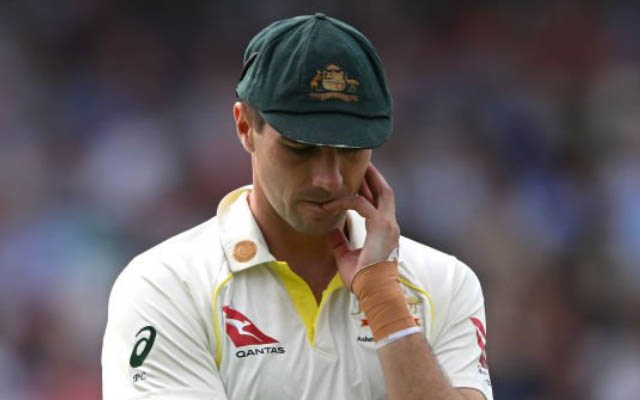 Pat Cummins has been sidelined for Australia's South Africa ODI series due to a wrist injury, but he's confident about returning for the World Cup, targeting the India series as his comeback ahead of the October tournament.
Speculation arises whether the World Cup might mark Cummins' final stint as ODI captain, as he weighs the challenges of simultaneously handling captaincy, bowling responsibilities and Test leadership. The injury was incurred during the fifth Ashes Test, furthering Cummins' ongoing recovery process.
Having sustained an injury, Pat Cummins was ruled out of the initial phase of Australia's white-ball tour in South Africa, which encompasses a three-match T20 international series commencing on August 31. Initially named captain of Australia's 18-man ODI World Cup squad, Cummins's role was set to be re-evaluated as national selector George Bailey hinted at sharing the captaincy during the five-match series against South Africa, starting on September 7. Cummins' comeback is anticipated for the India series, featuring three matches from September 22 as part of the World Cup preparation, pending warm-up match announcements.
"It hurt day one when I did it and it hurt a lot when I was batting, but I didn't think it was too bad. Then with each day it got a little bit sorer so I knew it was probably bone as opposed to a muscle (issue)," said Cummins to Cricket.com.au.
"I'll head over to South Africa at the back-end of that leg. But we're probably looking more at those one-dayers ahead of the World Cup. It shouldn't be too bad. Another few weeks and it'll be right," he added.
When asked about the potential captain, Cummins expressed, "I haven't thought about it too much to be honest. We'll play this World Cup and then assess it after that. The good thing is we've got a few options (for South Africa). Marsh is probably the most obvious one if he's doing the T20s as well."
Australia's South Africa tour will witness Steve Smith, Josh Hazlewood, and Alex Carey – all former 50-over skippers – join the squad, alongside T20 captain Mitch Marsh as a possible contender. The looming decision offers potential long-term captaincy prospects, as Pat Cummins considers passing on the role to streamline his bowling commitments and Test captain responsibilities.
Elevated to the T20I captaincy, Marsh's comeback in the national scene persisted. Marking his return with a significant century during the Ashes, he reclaimed his red-ball role after almost four years.
While Marsh's leadership stands limited to South Africa, Cummins backed him as Aaron Finch's T20I successor.
"He's always been a huge member of the team, a real leader. As a captain, that's what you want, a guy that's going out there, taking the game on, someone we can all get behind. Off the field, he's just a great people-person. His energy's infectious, he's great to hang around with, always good fun."
Last Updated on August 15, 2023