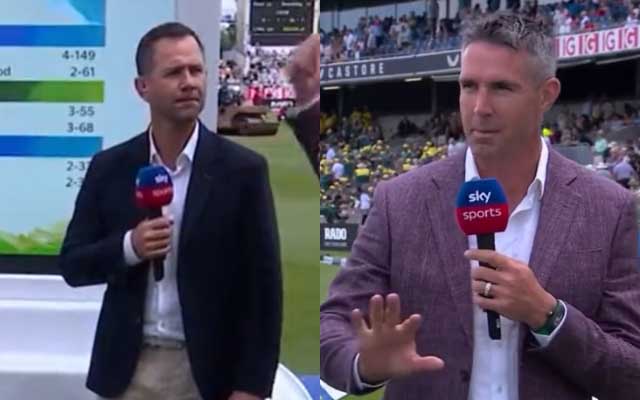 The first test of Ashes 2023 is all set for a grand finale. Australia need 174 runs to win the game, while England need 7 wickets.
During Day 4 break session, former England legend Kevin Pietersen was seen heaping praise for the England batter Joe Root. Joe Root scored a century in the first innings and a valuable 46 runs in the second innings.
Kevin Pietersen said, "Joe Root owned the game. He ran the game, he was pure quality and he just owned that space, with Australia scratching their heads going, what do we do?" 
Former Australian legend Ricky Ponting replied to KP, "Well, he's out now. He got 40."
Ricky Ponting's comment had got viral on Internet after he shut down Kevin Pietersen for his over-praising of Joe Root even after he got out on 46 in the second innings.
Watch the video:
For More News and Updates Follow:
Last Updated on June 20, 2023