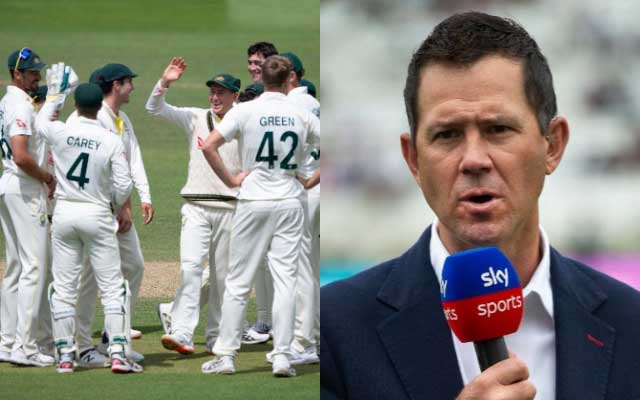 Australia grappled with England's puzzling 'Bazball' approach in the recent Ashes, as Ricky Ponting conceded their confusion while also deeming the 2-2 scoreline of the 2023 series a just result.
In the recently concluded Ashes, renowned Australian skipper Ricky Ponting observed that England's innovative 'Bazball' strategy left the Kangaroos perplexed. Ponting highlighted the extensive discussions surrounding 'Bazball,' acknowledging its detrimental impact on the Australian attack.
The tourists commenced the series strongly with victories in the first two matches. However, a remarkable resurgence led by Ben Stokes and the team secured England a win in the third game. The fourth Test in Manchester concluded as a draw and England clinched the final match, preventing Australia from securing a historic victory on English turf.
"The two contrasting styles of play were great to sit back and watch. There was a lot of talk about Bazball and how England would approach it, and would that style stand up against the quality of the Australian attack – looking back, it probably did," commented Ponting during his appearance on the SEN Tassie breakfast show, co-hosted by former Australian captain Tim Paine.
Reflecting further, Ponting noted Bazball's puzzling effect on Australia throughout the series. He conceded the fairness of the 2-2 scoreline and highlighted the advantageous ball change benefiting England in The Oval's final Test.
"It probably had some of the Australian players, coaches, and the captain at different times scratching their heads as to how they were going to combat it. Think the 2-2 result, albeit probably slightly biased with a bit of controversy in that last Test with the ball changed the way that it was, that gifted England some conditions they probably shouldn't have got, think the level of cricket played across the series, the 2-2 result was probably fair," added Ponting.
Last Updated on August 19, 2023