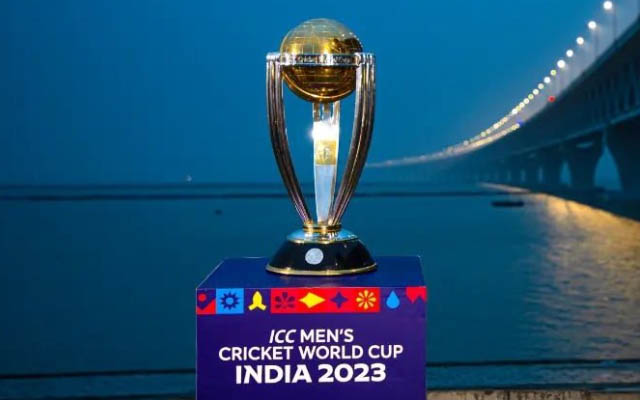 The much-anticipated India-Pakistan clash at this year's ICC Men's Cricket World Cup has been moved to a new date, alongside adjustments to scheduling for eight additional matches.
The India-Pakistan match, initially scheduled for October 15th in Ahmedabad, has been rescheduled to October 14th at the same venue. This change led to the England-Afghanistan match moving from October 14th to the following day in Delhi.

Meanwhile, Pakistan's match against Sri Lanka shifted from October 12th to October 10th in Hyderabad and Australia's game against South Africa was pushed back a day to October 12th in Lucknow instead of October 13th.
New Zealand's match against Bangladesh, initially set for October 14th in Chennai, has been rescheduled to October 13th as a day-night game. Early in the tournament, England's match against Bangladesh in Dharamsala was shifted to a daytime start at 10:30 AM IST instead of being a day-night encounter.

Towards the league stage's conclusion, two double-header matches on November 12th were moved to November 11th – Australia vs Pakistan in Pune (10:30 AM) and England vs Pakistan in Kolkata (2:00 PM).
India's final league game against the Netherlands is now set for November 12th in Bengaluru, with a day-night format.

The World Cup begins on October 5th, featuring England and New Zealand at Ahmedabad's Narendra Modi Stadium. The tournament wraps up with the final match at the same venue on November 19th.
Last Updated on August 9, 2023