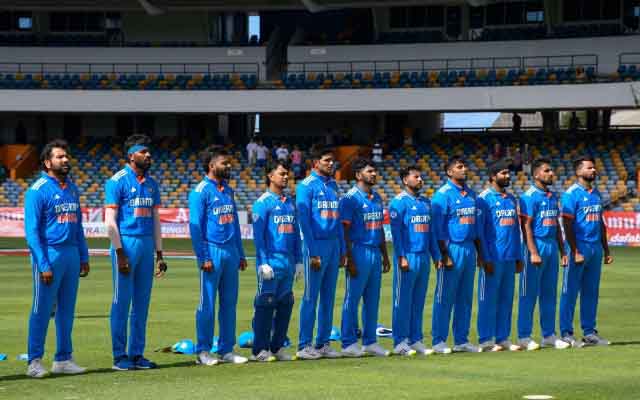 According to a recent report, Shubman Gill claimed Yo-Yo Test supremacy with an impressive score of 18.7, while cricket icon Virat Kohli revealed his own score of 17.2 on Thursday through an Instagram story.
Emerging player Shubman Gill has claimed the top spot in the Yo-Yo Test rankings ahead of the highly anticipated Asia Cup 2023. The Board of Control for Cricket in India (BCCI) orchestrated an intensive training camp for the national squad in Alur, culminating in a rigorous fitness assessment. In a remarkable feat, Shubman Gill notched an astonishing 18.7 in the Yo-Yo Test, a testament to his unwavering commitment despite months of relentless cricketing action.
With the exception of Jasprit Bumrah, Prasidh Krishna, Tilak Varma, Sanju Samson (a reserve member for the Asia Cup) and KL Rahul, all other Indian players attempted and successfully surpassed the 16.5 cutoff mark in the test. Furthermore, cricket maestro Virat Kohli shared his Yo-Yo Test score of 17.2 on Thursday via his Instagram story.
"The YoYo test being an aerobic endurance fitness test, the results could vary from when you last played and how much of workload you have gone through in the past week. Gill as of now has the highest score of 18.7. Most of the players have scored between 16.5 and 18," disclosed an anonymous BCCI insider to PTI, shedding light on the test's sensitivity to recent physical demands.
"If the players have a gap between two tournaments, the National Cricket Academy's sports science team along with sports staff of India team does conduct all the mandatory tests," the source further added
As part of the six-day conditioning and skill enhancement camp, the Yo-Yo Test has been incorporated. The BCCI arranged this fitness and conditioning camp as it was the only available window before the upcoming World Cup, scheduled for October in India. Introduced six years ago by former Strength & Conditioning coach Shankar Basu, the initial cut-off was 16.1, but it has since been raised to 16.5.
The conditioning camp ends on August 29, and the Indian team is set to leave for Colombo on the following day. India's Asia Cup 2023 campaign commences against traditional rivals Pakistan on September 2. All of India's Asia Cup matches will take place in Sri Lanka, serving as valuable preparation for the impending World Cup.
Last Updated on August 26, 2023