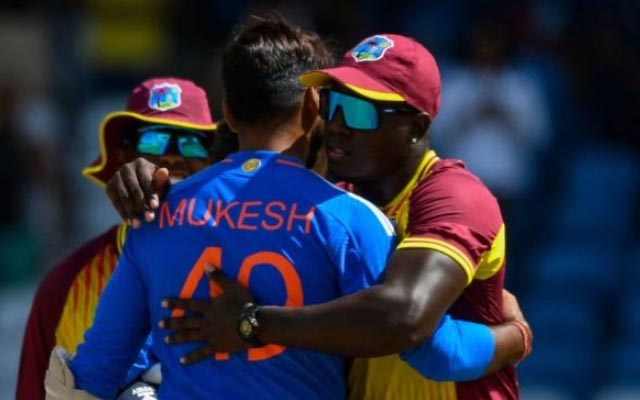 In the inaugural T20I clash between India and West Indies in Trinidad and Tobago, the International Cricket Council (ICC) has imposed fines on both teams due to their sluggish over-rate.
Hardik Pandya's squad fell one over behind the prescribed rate and consequently incurred a five percent deduction from their match earnings. Meanwhile, captained by Rovman Powell, West Indies lagged behind by two overs and faced a steeper penalty of ten percent. The ICC's decision, executed by Richie Richardson of the Emirates ICC Elite Panel of Match Referees, follows a review of time allowances, which found both teams below the target overcount.
Article 2.22 of the ICC Code of Conduct for Players and Player Support Personnel comes into play, dealing with minimum over-rate violations. For each over not bowled within the stipulated time, players face a five percent deduction from their match fees, capped at 50 percent.
Both Pandya and Powell admitted this ruling, embracing the proposed penalties and eliminating the need for a formal hearing. The charges were brought forth by on-field umpires Gregory Brathwaite and Patrick Gustard, supported by third umpire Nigel Duguid and fourth umpire Leslie Reifer.
Meanwhile, India's pursuit of a modest 150-run target crumbled under pressure, resulting in a narrow 4-run defeat. Positioned well at 77-3 in the 11th over with a standout 39 by debutant Tilak Varma and 21 from Suryakumar Yadav, India witnessed a collapse, losing six wickets for a mere 68 runs.
Reflecting on the loss, the Indian captain acknowledged the team's youthful nature, expressing a determination to rebound in the forthcoming four matches.
"We were right in the chase and quite comfortable there. We made some errors which costed us the game which is fine. A young team will make mistakes. We will grow together. Throughout the game, we were in control of the game which was the positive in this game. Good four games coming ahead," affirmed Hardik.
Last Updated on August 4, 2023