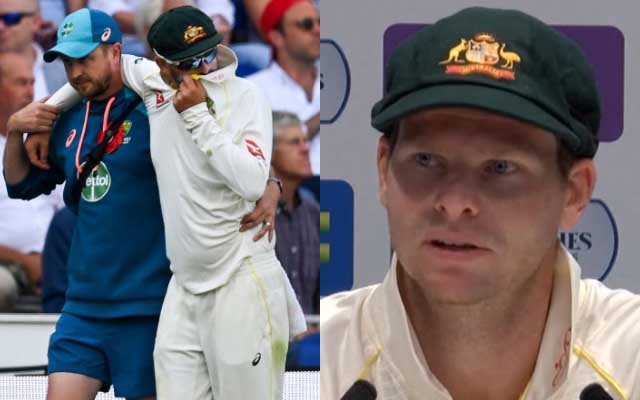 Australia dealt with a big blow on Day 2 as their ace spinner Nathan Lyon got injured while fielding. He was seen limping and was not able to walk at all.
Lyon came in running towards a ball and after he picked the ball, he was showing some discomfort and was seen limping off the field with the physio.
The Australian team has updated that Lyon suffered an injury to his right calf while fielding on Day 2.
After the end of Day 2, Steve Smith gave an update on Nathan Lyon's injury. He said, "I haven't been up in the sheds yet, but obviously it didn't look good. It doesn't look ideal for the rest of the game."
He also said, "I'm not sure how he actually is. But obviously if he's no good, it's a big loss for us. He's in his 100th consecutive Test match, which I know he was really looking forward to taking part in and having a role in as well. Fingers crossed he's ok, but it didn't look good."
Watch the video:
For More News and Updates Follow:
Last Updated on June 30, 2023