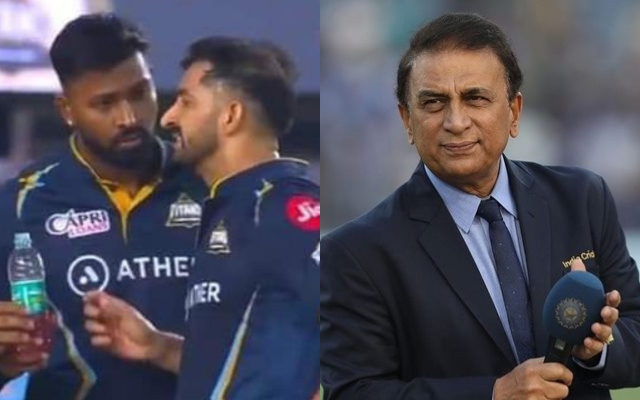 Gujarat Titans almost pulled back things in the latter half after Chennai Super Kings needed 22 of 15 balls. Needing 13 off the last over, Mohit Sharma bowled his first four balls brilliantly with four yorkers and gave away just three runs. 10 needed off the last two balls, Ravindra Jadeja showed his class and took CSK home to win their 5th IPL trophy.
During the last over, after the first 4 balls, there was slight stoppage in the game, as the 12th man of Gujarat Titans came in the ground with water and gave some message to Mohit Sharma. Also, Hardik Pandya joined him for some pep talk.
Sunil Gavaskar was not happy with the whole scenario. He told, "Mohit Sharma had bowled the first 3-4 delivery absolutely brilliantly. Then, for some strange reason, some water was sent to him. In the middle of the over, some drink was sent to him. Then Hardik Pandya came and spoke with him. You know when a bowler is in that rhythm and he is mentally also there, nobody should have said anything to him. Maybe from a distance, they could have just said well bowled. Going to him, talking to him, I don't think that was the right thing to do because after that he was looking here and there. Till then, he was focused and I do not think what they did was the right."
Eventually, Mohit Sharma went for a six and a four in the last two balls and Chennai Super Kings won the game from the verge of a loss.
For More News and Updates Follow:
Last Updated on May 31, 2023