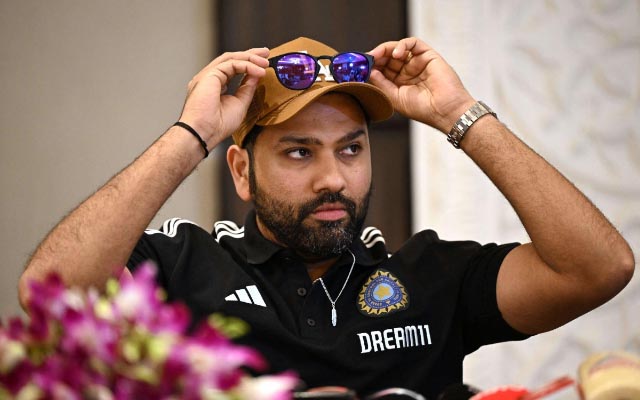 Rohit Sharma opens up about a previously undisclosed chapter in his career, detailing how Yuvraj Singh's guidance following the 2011 ODI World Cup exclusion ultimately paved the way for his remarkable return to the Indian cricket squad.
Rohit Sharma, the current captain of Team India, shared a heartfelt story of how Yuvraj Singh provided crucial support during the lowest point in his career when he was excluded from India's ODI World Cup squad in 2011. Now at the helm for the upcoming Asia Cup 2023 and the ICC ODI World Cup later this year, Rohit aims to secure India's third ODI World Cup title.
He has previously spoken about the deep disappointment he felt at missing the 2011 World Cup but bounced back impressively, eventually assuming the captaincy across all formats in 2022.
Prior to his participation in India's Asia Cup preparation camp at Alur, Rohit Sharma sat down with PTI and candidly shared his emotional state following his omission from the ODI World Cup squad in 2011. He described feeling "sad" during that period but credited Yuvraj Singh for taking him out to dinner and offering valuable advice on mounting a successful comeback.
Drawing from his own experience, Rohit empathized with players facing similar exclusions, understanding their sentiments.
"I was sad and sitting in my room and didn't know what to do next. I remember Yuvi calling me to his room and taking me out for dinner. He (Yuvraj) explained to me how it feels when you are left out. He told me, 'the best thing is that you have so many years in-front of you. As we play in the World Cup, you take this chance to work hard on your game, skills and make a comeback. There is no way that you won't play for India or not get a chance to play in the World Cup'," reminisced Rohit when speaking to PTI.
"I went back to the drawing board, worked hard and immediately after the World Cup, I made a comeback and it has been good since then. Since this is me, who has gone through this emotion, no one can tell me that 'easier said than done. I have faced exclusion in a World Cup, and I know how it exactly feels," the skipper added further.
Last Updated on August 28, 2023