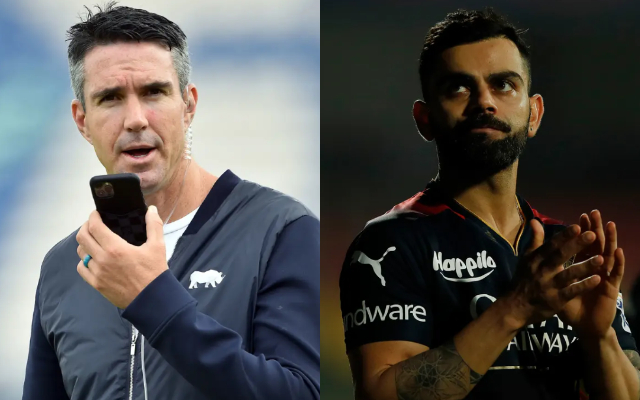 Former England cricketer and ace commentator Kevin Pietersen has said Virat Kohli should change his team from Royal Challengers Bangalore to Delhi Capitals. RCB were eliminated from IPL 2023 after their loss in the final game against Gujarat Titans. RCB scored 197/5 in 20 overs, thanks to Virat Kohli's brilliant century. In return, while chasing Shubman Gill took charge and scored an outstanding century and took Gujarat Titans over the line.
Kevin Pietersen took to his twitter handle and posted a tweet saying 'Time for VIRAT to make the move to the capital city…! #IPL'. Virat Kohli had another great season this time, scoring 639 runs with back to back centuries. He also recorded the most centuries in IPL history (7). But his hunt for the trophy still continues. 16 seasons, and still RCB are in search of their first trophy.
Virat Kohli has scored 7263 runs, 50 fifties, 7 centuries, in IPL but is unfortunate and has not yet won a trophy. Should Virat Kohli make move to another franchise to win a trophy?
Last Updated on May 22, 2023