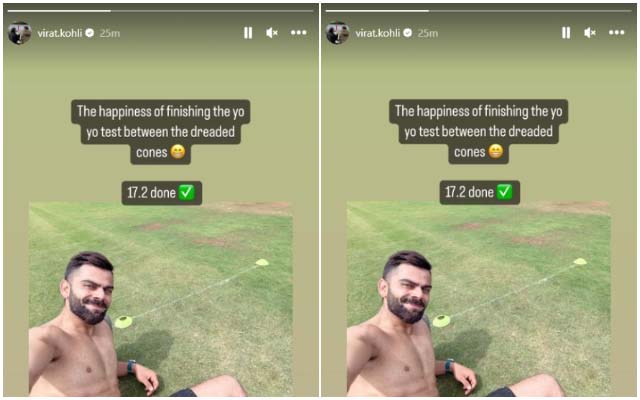 BCCI cautions players against sharing confidential information on social media, permitting only training pictures to be posted due to the risk of breaching contracts.
The 2023 Asia Cup's Indian squad has convened in Bengaluru for their pre-tournament training camp. Following Virat Kohli's disclosure of his Yo-Yo fitness score on Instagram last Thursday, the players have received verbal warnings to exercise caution when posting confidential information on social media platforms during their camp activities.
In sheer delight upon passing a fitness test, Kohli had posted a selfie along with the caption, 'The joy of completing the Yo-Yo test between the dreaded cones. 17.2 done.'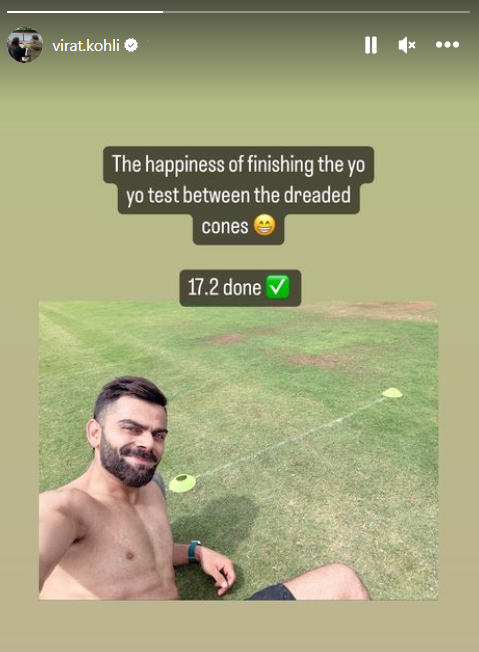 Kohli, alongside several other players including Captain Rohit Sharma and allrounder Hardik Pandya, underwent a stringent fitness examination during the camp's inaugural day.
Nevertheless, Kohli's decision to disclose his score on social media has stirred disapproval among top BCCI officials, reportedly constituting a contractual breach. According to a BCCI official cited by The Indian Express on Friday, "Players have been informed verbally to avoid posting any confidential matter on social media platforms. They can post pictures while training but posting a score leads to breach of contract clause."
As per the report, Indian cricket stars like Rohit, Kohli, Pandya, Jadeja, Shami, and Siraj, who missed the Ireland T20I series, followed a 13-day fitness regimen. This program aims to keep them fit and injury-free for the upcoming Asia Cup and ODI World Cup. The players underwent comprehensive full-body tests.
India has already announced a 17-member squad for the Asia Cup, providing insights into their potential ODI World Cup team. Scheduled to begin on August 30, the Asia Cup will witness India's first match against Pakistan on September 2 in Pallekele.
Last Updated on August 25, 2023