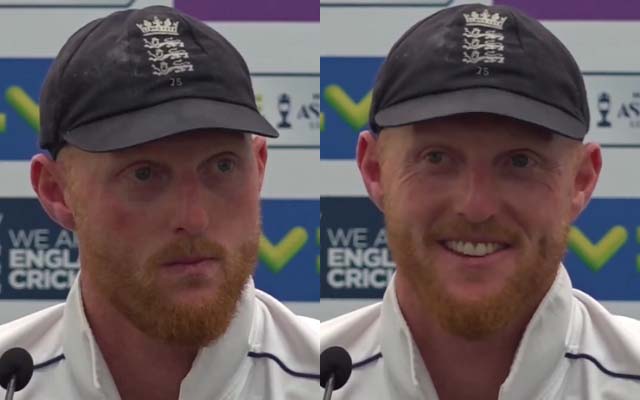 In the post-match press conference following the 2-2 Ashes 2023 draw, England Skipper Ben Stokes responded to queries about the potential success of BazBall strategy against India, as his team prepares for a crucial five-Test tour in the upcoming year.
In a thrilling finale to the Ashes 2023, England, led by Ben Stokes, secured a nail-biting 49-run victory over Australia in the fifth and final Test at The Oval. The final day's play saw an intense battle as Australia, needing 384 runs for victory, was in a strong position at 264 for 3.
Throughout the series, England's daring BazBall approach sparked much debate and skepticism, with many questioning its effectiveness against a formidable Australian side. Despite facing criticism for their aggressive approach against the formidable Australian side, England held their nerve, and their bowlers, including Chris Woakes, Moeen Ali, and Stuart Broad, played pivotal roles in dismissing Australia for 334.
Asked about England's BazBall approach in the upcoming five-match Test series against India, Stokes replied, "I remember when we beat New Zealand 3-0, was we couldn't do it against South Africa, couldn't do it against Pakistan, couldn't do it against Australia. So who knows if we can do it against India, only time will tell."
The focus now shifts to the ODI World Cup 2023 before England faces India in a crucial WTC 2023-25 series, igniting anticipation over their aggressive style against India's formidable spinners.
Can Bazball work in India?

Stokes: pic.twitter.com/ixwn1MnJsU

— ESPNcricinfo (@ESPNcricinfo) August 1, 2023
Last Updated on August 1, 2023