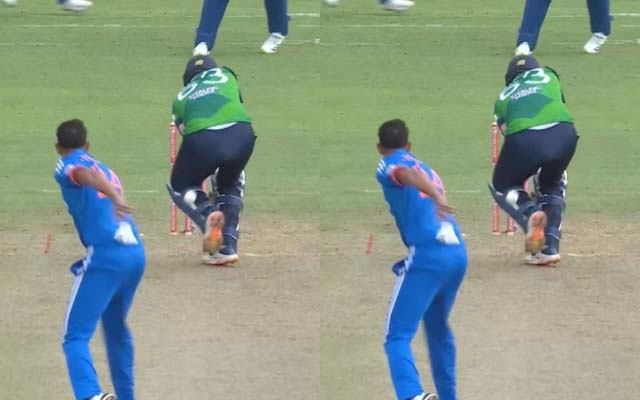 Prasidh Krishna's aggressive throw hit Andrew Balbirnie during the 2nd T20I, striking the batter's back and sparking the crowd frenzy.
Making a triumphant comeback after a long injury layoff, Indian pacer Prasidh Krishna is shining in the ongoing T20I series against Ireland. He impressed in the opening match and carried the momentum into the second game with another exceptional display of bowling.
Having secured two wickets in the prior game, Prasidh swiftly left his mark in the following match by dismissing two batsmen in his opening over in Dublin.
Beyond his dynamic bowling, Prasidh Krishna's field presence revealed a streak of aggression. Following the delivery of his second ball in the second over to Andrew Balbirnie, he retaliated by throwing the ball back at the batter, inadvertently striking his back and energizing the crowd. Prasidh had sent a fuller ball at Balbirnie, who patted it back, prompting the bowler's swift return, though he quickly apologized afterward.
Watch the video here:
August 20, 2023
Last Updated on August 20, 2023