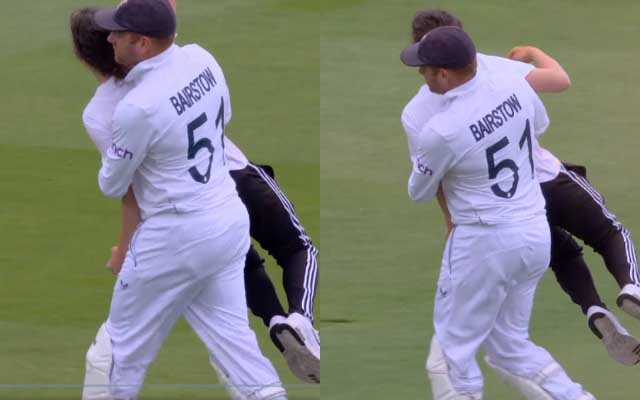 The second Ashes Test started on June 28, 2023. England won the toss and elected to bowl first. England made one change as injured Moeen Ali was replaced by Josh Tongue while Australia brought back Mitchell Starc in place of Scott Boland.
Before the start of the 2nd over, some invaders/protestors entered the ground and the security staff ran behind them. The pitch invaders/protesters came in with a orange paint powder in hand and in their shirt, it was written 'Just Stop Oil'. One of the guys, who escaped from the security guard was caught by Jonny Bairstow and he took the invader outside the ground and handed him to the security.
There was a slight delay due to this issue, as Jonny Bairstow's jersey was filled with colour, and he went back in the dug-out to change it. The play was held for 5-10 minutes, as the security staff wanted the ground to be cleared and also for Bairstow to change his stained jersey.
Watch the video here:
For More News and Updates Follow:
Last Updated on June 28, 2023