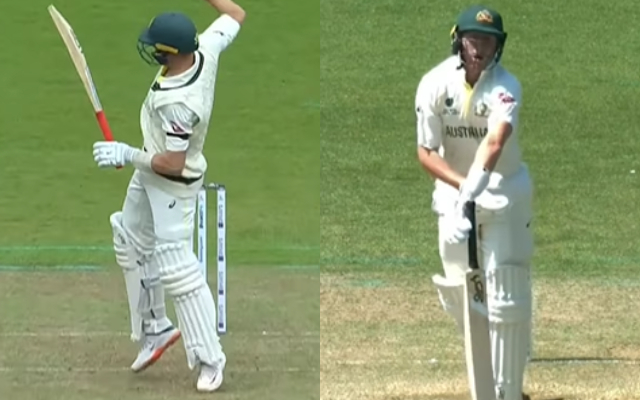 The World Test Championship 2023 final has kicked off today. India won the toss and elected to field first. Australia scored a mammoth total of 469 runs. In reply, India were off to a poor start but Ajinkya Rahane and Shardul Thakur put on a good partnership to take India to a good total of 296.
Australia started off with a great lead of 173 runs. But Indian bowlers were on point this time and took early wickets of both David Warner and Usman Khawaja.
Marnus Labuschagne who was trying to a small nap had got his sleep disturbed when Mohammed Siraj got David Warner early in the innings.
The first ball Marnus Labuschagne faced in the second innings, he got hit in the hand, a ball which bounced off a good length and he was seen in pain. In the same manner he had got hit in the first innings, that too same off Mohammed Siraj's bowling.
Watch the video here:
VIDEO COURTESY: ICC/INSTAGRAM
For More News and Updates Follow:
Last Updated on June 10, 2023