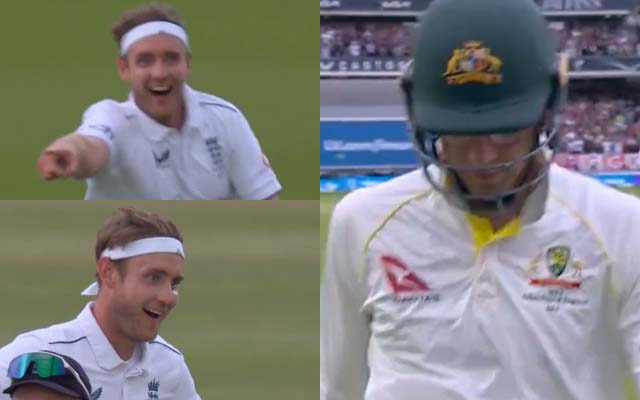 Stuart Broad, the magician on the cricket pitch, weaves his bail spell yet again! His unconventional bail-switching tactics had worked wonders before, and this time was no different. 
Just like in the first innings, he played his bail-switching card and the result was pure wizardry. Todd Murphy's dismissal came like clockwork. 
After swapping the bails, Broad delivered a masterful outswinger on a fuller length, leaving Murphy defenseless and catching the outside edge through to Bairstow. As the crowd erupted in celebration, Broad showed his gratitude with a gentle tap on the bails, leaving behind a poignant thank-you gesture in his final Test innings. The Oval roared with excitement as Broad notched a wicket in his farewell Test.
Stuart Broad, there are no words.#EnglandCricket| #Ashes pic.twitter.com/yy2MQmviBk

— England Cricket (@englandcricket) July 31, 2023
In a recent match, Stuart Broad had revealed his "magical" bail switch tactic, which he employed just before Marnus Labuschagne's dismissal. During a dull morning session, Broad swapped the bails, and it paid off! Labuschagne, known for his reluctance to believe he's out, fell for just 9 runs from 82 balls. Joe Root's exceptional catch sealed the deal for England. 
Last Updated on July 31, 2023