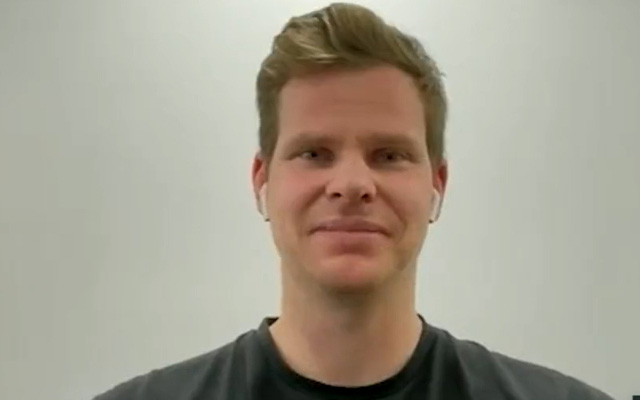 Reflecting on the post-Ashes beer controversy, Steve Smith lamented that in an unprecedented turn, the players from both England and Australia couldn't share a moment of sitting down together for beers after the conclusion of the Ashes 2023 series.
The 2023 Ashes provided a thrilling cricketing spectacle, with England bouncing back from a 2-0 to draw the series. However, the post-series camaraderie fell flat as the plan for England and Australian players to share beers at the Oval was marred by a delay, with the host team staying in the dressing room for hours, leaving fans disappointed.
The England team faced criticism for their post-match behavior, leading skipper Ben Stokes to even issue a clarification. Now, Steve Smith has opened up on the matter, shedding light on the events of that day.
"We did knock on the door a couple of times. We were waiting around a while and Stokesy came out at one point and said 'two minutes' and about an hour passed," Smith revealed during an interview on SEN 1170s The Run Home.
"We thought, 'We can't keep sitting here. Are we going to have a beer or not? The guys got a bit fed up and decided it was time to go. It was unfortunate, it was the first time in my career that we've not had a drink with them after a series and it was a bit of a shame."
Steve Smith disclosed that some England cricketers met with a few Australians later at a nightclub that night. "They caught up with a few of the boys in the nightclub later on that night; I had gone home by that stage, but it was a shame not to have a beer and reflect on what was a pretty cool series."
The Bairstow controversy shifted momentum after which England, trailing 2-0, won two of the next three tests to equal the series.
Steve Smith reveals what really happened in the locker rooms after the 5th Test@JoelFletchSEN | @SEN_Cricket pic.twitter.com/DG7a9Hrdy2

— SEN 1170 (@1170sen) August 9, 2023
Last Updated on August 11, 2023