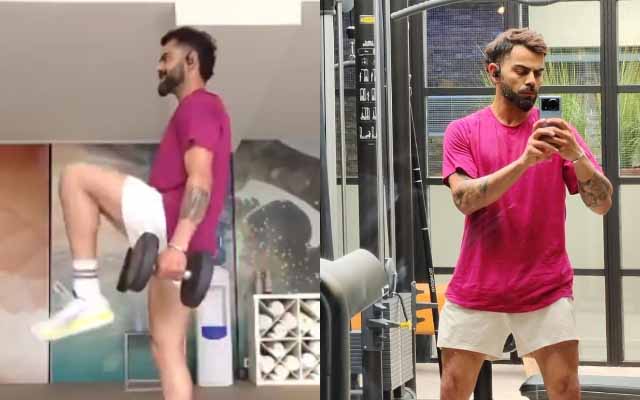 Virat Kohli, once of the greatest players to have played the game of cricket has always been in the limelight of the news. For the past couple of weeks, Virat Kohli was in the limelight due to his cryptic Instagram stories.
Virat Kohli was seen putting on some quotes on Instagram stories during the World Test Championship 2023 final and also a couple of stories after the World Test Championship 2023 final loss.
But this time, Virat Kohli is in the news after he shared his workout video on his social media pages. He is gearing up for the next challenge, the next series against West Indies that will start from July 12. Virat Kohli's workout videos have always been a motivation for the youngsters.
India will take on West Indies for two tests, three ODIs and five T20Is.
Virat Kohli will be aiming for a comeback after his poor outing in WTC 2023 final.
Here is the post from Virat Kohli:
For More News and Updates Follow:
Last Updated on June 20, 2023