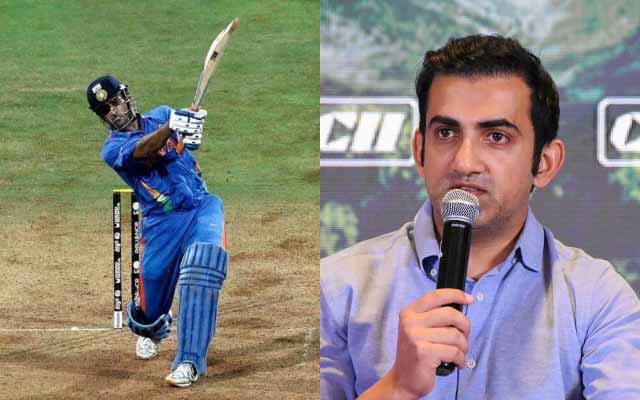 Gautam Gambhir has made a startling statement, emphasizing that the renowned all-rounder Yuvraj Singh did not receive the recognition he deserved for his pivotal role in guiding India to the World Cup final in 2011.
Former Indian cricketer Gautam Gambhir has delivered a candid assessment of India's 2011 World Cup victory, highlighting the disparity in credit received by key players. While Gambhir and MS Dhoni's remarkable performances in the final against Sri Lanka are etched in cricket history, Gambhir lamented that the media's focus on Dhoni's title-winning six often overshadowed the vital contributions of others.
Gambhir emphasized the significant roles played by stars like Yuvraj Singh, Zaheer Khan, Suresh Raina and Munaf Patel, attributing their collective efforts as crucial in securing India's long-awaited World Cup triumph after 28 years.
Notably, Yuvraj Singh earned the Player of the Tournament title, amassing an impressive 362 runs and claiming 15 wickets in his nine appearances. The speedy Zaheer Khan also left a mark by finishing as the joint-highest wicket-taker, securing 21 wickets during his nine matches. Meanwhile, the legend Sachin Tendulkar stood out as India's top run-scorer, accumulating 482 runs in nine matches, ranking second overall in the tournament.
"Tell me how many people talk about Yuvraj Singh's contribution? We haven't credited Yuvraj enough for the 2011 World Cup. Even Zaheer Khan, Suresh Raina, and Munaf Patel. Sachin Tendulkar was the highest run scorer, but do we talk about that? Media keep talking about that one MS Dhoni six. It is the media that have created that. You're obsessed with individuals; you've forgotten team," Gambhir said while speaking to RevSportz. 
In the crucial World Cup final, Gambhir played a pivotal role in India's victory, crafting a brilliant 97 off 122 balls, punctuated with nine boundaries. The captain, MS Dhoni, delivered an exceptional unbeaten 91 off 79 balls, propelling India to their first triumph since the 1983 World Cup.
Gambhir, who narrowly missed a century by three runs, emphasized that he prioritized contributing to his team's success and the nation's pride over personal statistics.
"When I played that inning, my thinking was not about getting celebrated. My thinking was if I can make 100 crore people happy, if I can make my country proud, that is all I have picked up my bat for," he further added.
Last Updated on August 24, 2023