The Final of Pro Kabaddi League Season 9 2022 took place between Jaipur Pink Panthers and Puneri Paltan on 17th December 2022. The final took place at the Sardar Vallabhbhai Patel Indoor Stadium. Their head to head stats before this game were: a total of 20 matches against each other out of which Puneri won 10, Jaipur 8 and 2 were drawn. It has always been an exciting and close game when these both step in the arena. 
The Line-Ups of Both the Teams Were:
Jaipur Pink Panthers:
Arjun Deshwal
Sunil Kumar
V. Ajith Kumar
Abishek KS
Shaul Kumar
Ankush
Reza Mirbagheri
Deepak Rathee
Lucky Sharma
Rahul Chaudhari
Marimuthu Kamaraj
Ashish Birwal
Navneet
Bhavani Rajput
Puneri Paltan:
Aditya Shinde
Akash Shinde
Abhinesh Nadarajan
Esmaeil Nabibaksh
Fazel Atrachali
Pankaj Mohite
Gaurav Khatri
Badal Taqdir Singh
Sanket Sawant
Sombir
Rakesh Bhalle Ram
Alanker Patil
Saurabh Mann
Govind Gurjar
Pro Kabaddi League Season 9 | Match Summary
Jaipur had 13 raid points, 15 tackle points, 2 all out points and 3 extra points summing up their total to 33 whereas Puneri had 11 raid points, 14 tackle points, 0 all out points and 4 extra points summing up their total to 29. Both the teams had 0 super tackle points.
At half time the points were at 12-10 to Jaipur, some consecutive points to the Jaipur Pink Panthers made it a bit difficult for the Puneri Paltan to come into the lead however they did put in all their effort. Although Puneri were able to shorten their trail from 28-22 to 30-28, they ran out of time to further cover it up. It was a close match between them, Puneri short of 4 points in order to equalize to Jaipur.
Jaipur Pink Panther had 3 best performers who grabbed 6 points each, namely, Arjun, Sunil and Ajith Kumar. Abhishek, Shaul and Ankush were able to get 3 points each with Reza getting 1.
Puneri Paltan's highest individual points were 5 by Aditya, next to him were Akash, Abhinesh and Esmaeil who got 4 points each. Fazel managed to get 3 with Pankaj and Gaurav getting 2. Lastly, Badal could get 1 point.
What To Expect in The Next Season
Jaipur have won their second championship, they won the first one in Season 1 and came runner ups in Season 8, they have added a trophy to their collection.
Puneri Paltan had reached their first final this season, even though they lost it, they played excellent kabaddi throughout, winning by a small margin in the semi-final to reach the final, they will surely be back for more in the future.
Last Updated on December 18, 2022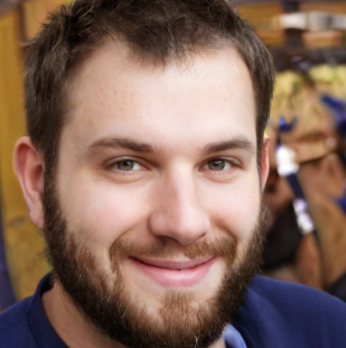 Copywriter Sports & Betting